So I've kind of given the game away in the title here, haven't I?!
My H&M order (which I talked about at the end of this post,) arrived… and even before I opened the plastic bags containing the dresses, I knew they weren't right.
Just to remind you why I'd ordered the dresses in the first place, it was this image which caught my eye: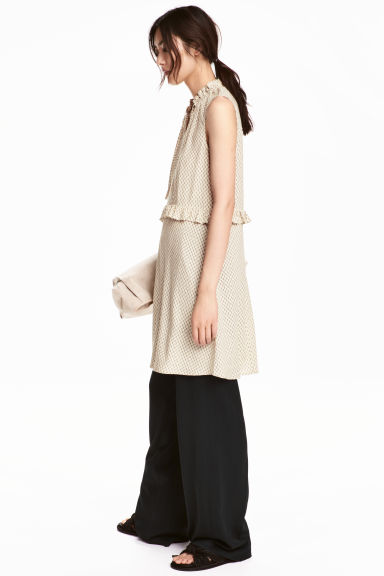 I loved the idea of a beige dress, with a subtle print and in my mind I was wearing it over my off-white-crops, straw hat and it would be a *way* cool look.
In reality… it just didn't work out: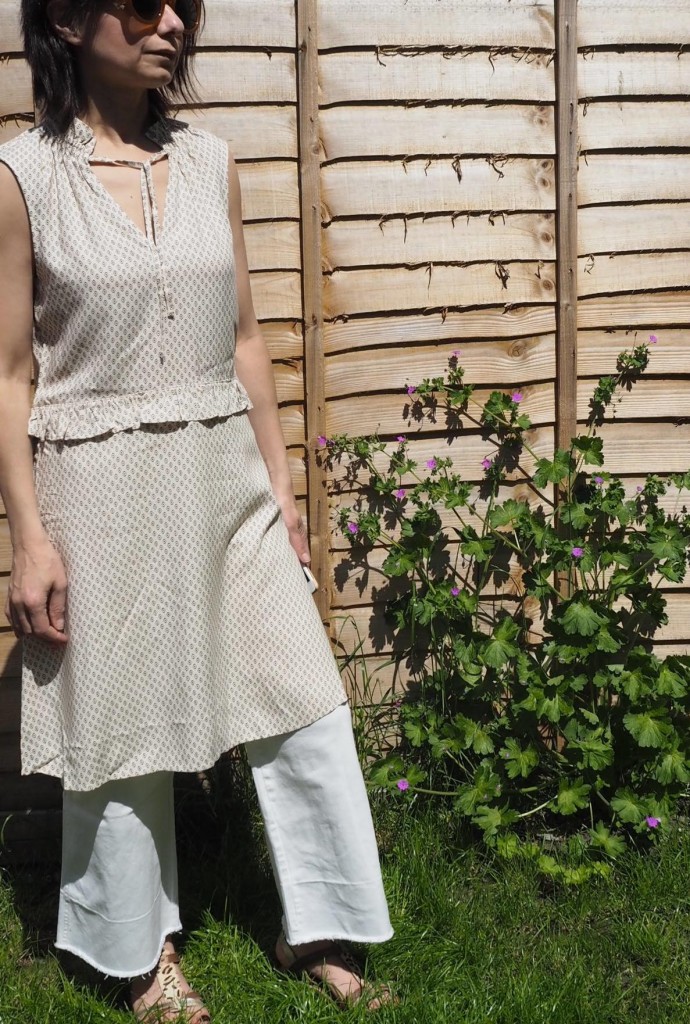 Perhaps the dress would look better worn over full length trousers, as per the HM Website pic, but even then, the colour of the dress did nothing for me.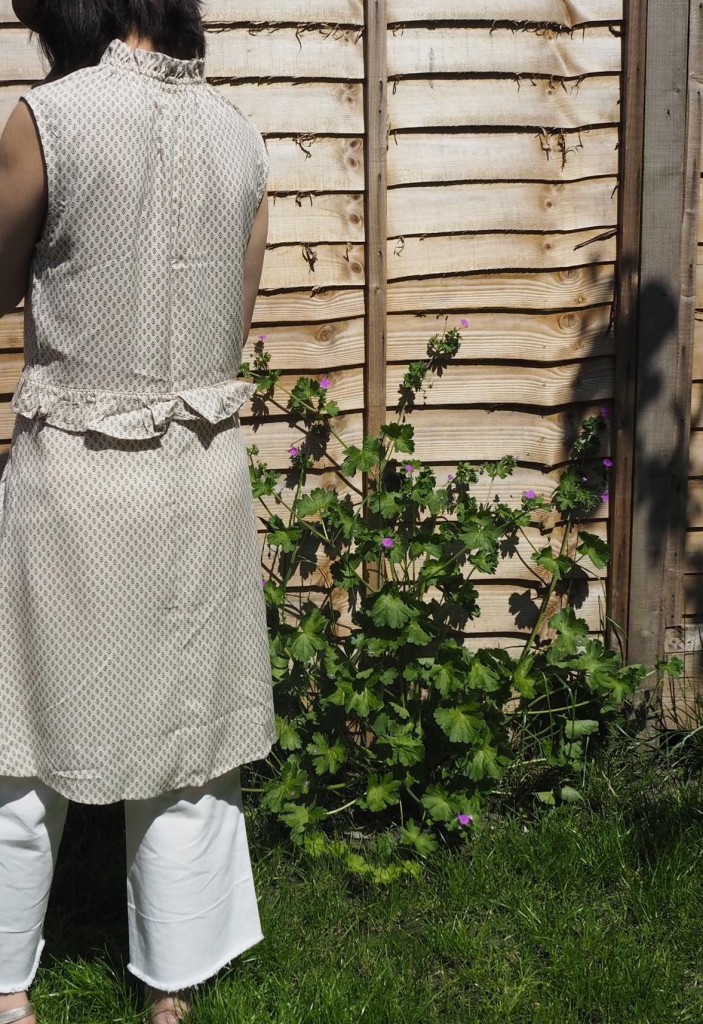 The length was good on me, and I liked the subtle print and the waist frill was a nice little detail.  But I wasn't expecting the neckline to be elasticated: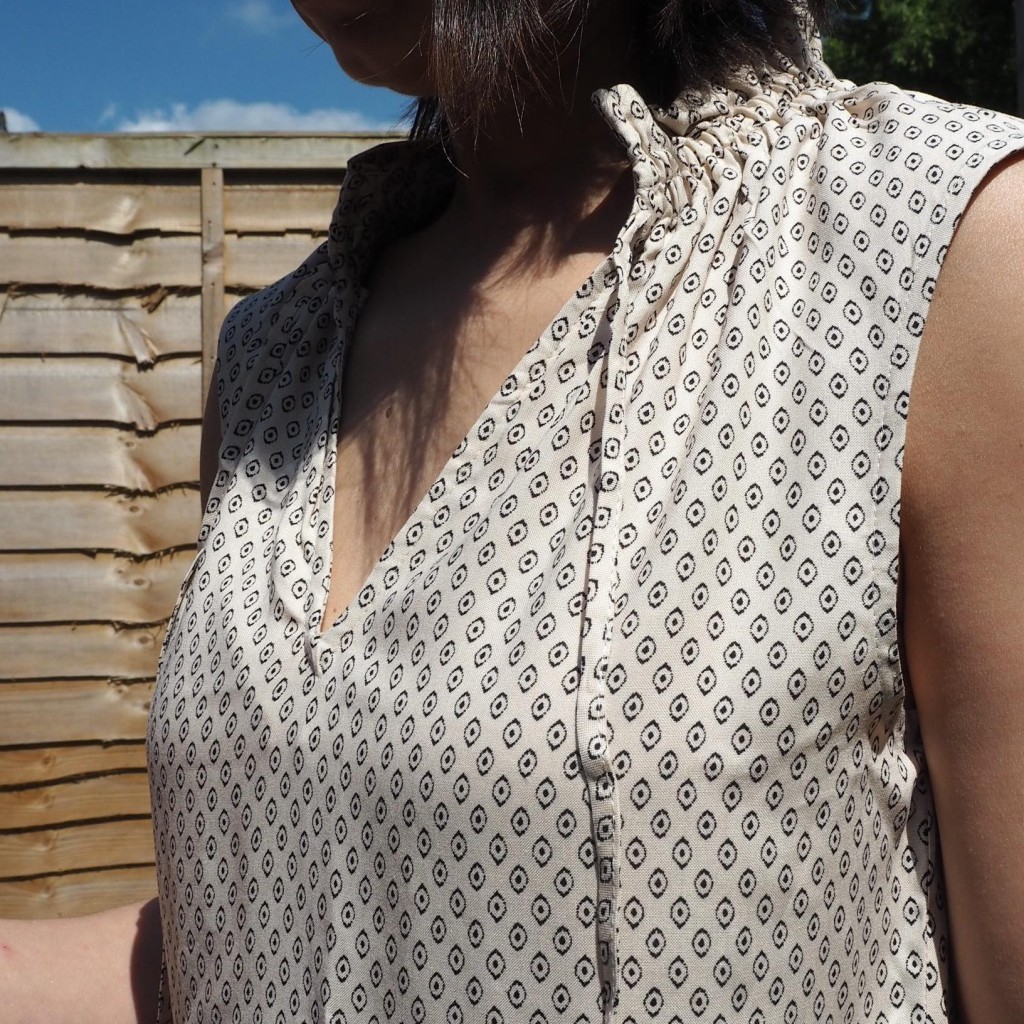 I'm not sure I fancied doing the ties up given the elastic… it was a little too 'strangling' for me, but fine when left open.  I had imagined it was just a gathered neckline.
I'd also ordered the same Patterned Dress with Frills (£17.99) in Navy Blue: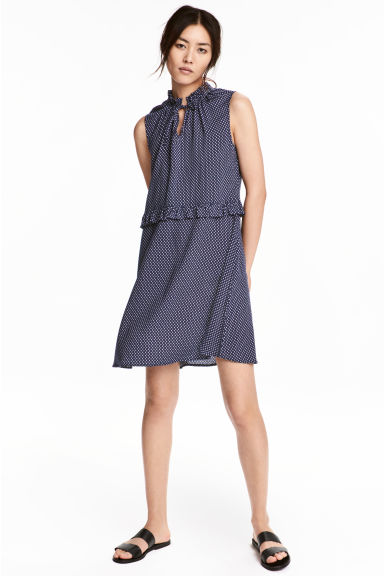 This Navy Blue was a back-up: although I love the idea of a beige dress, because of my skin-tone, beige *has* to be a true stone/browny kind of beige to work on me… on the off-chance that this dress was a more yellowy-beige (which doesn't work on me – it was yellowy,) I figured Navy's a safe bet and in my comfort zone.
Again, in my head, I thought the dress would look great over a plain white tee.
I was wrong.
Again.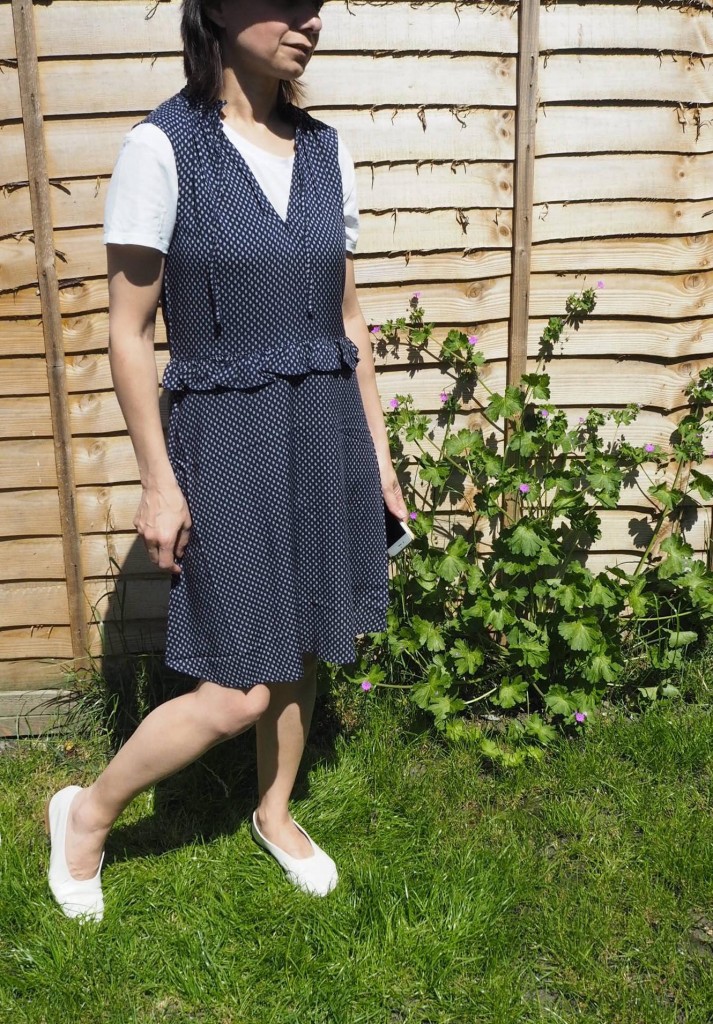 Just looked and felt too nothingy.
And so, both the dresses are being returned.
If you are interested in ordering these dresses, they are made from 100% viscose and have a lovely drape; the shape is quite nice and I can imagine the dresses would be perfect for chucking on and keeping you cool on those truly hot, sticky days.
And at £17.99 a pop, they are great value.
However, the dresses just didn't meet my expectations of how *I* wanted to to wear them, and I'm not in a position to keep things if they are just "ok"… I need to love them.
Back to the dress drawing board.
No doubt we will get to the end of summer and this dress saga of mine will not have reached a conclusion and will have to be continued next Spring / Summer!
But it wasn't all bad.
There was one item in the order which I was happy with: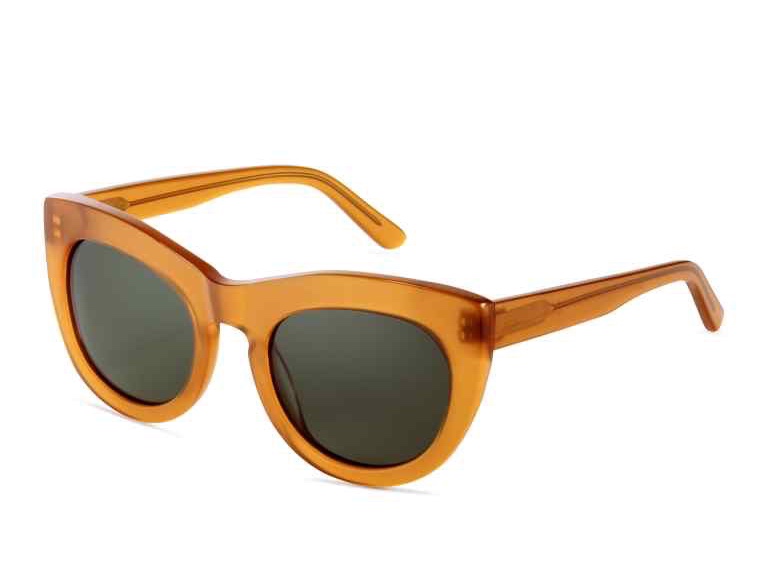 I added these Premium Camel Sunglasses (£24.99) on a whim, fully expecting the colour to not suit me and make me look ill, and of course, for them to be enormous on my pea head and just fall off my face should I happen to look down.
But… I was pleasantly surprised.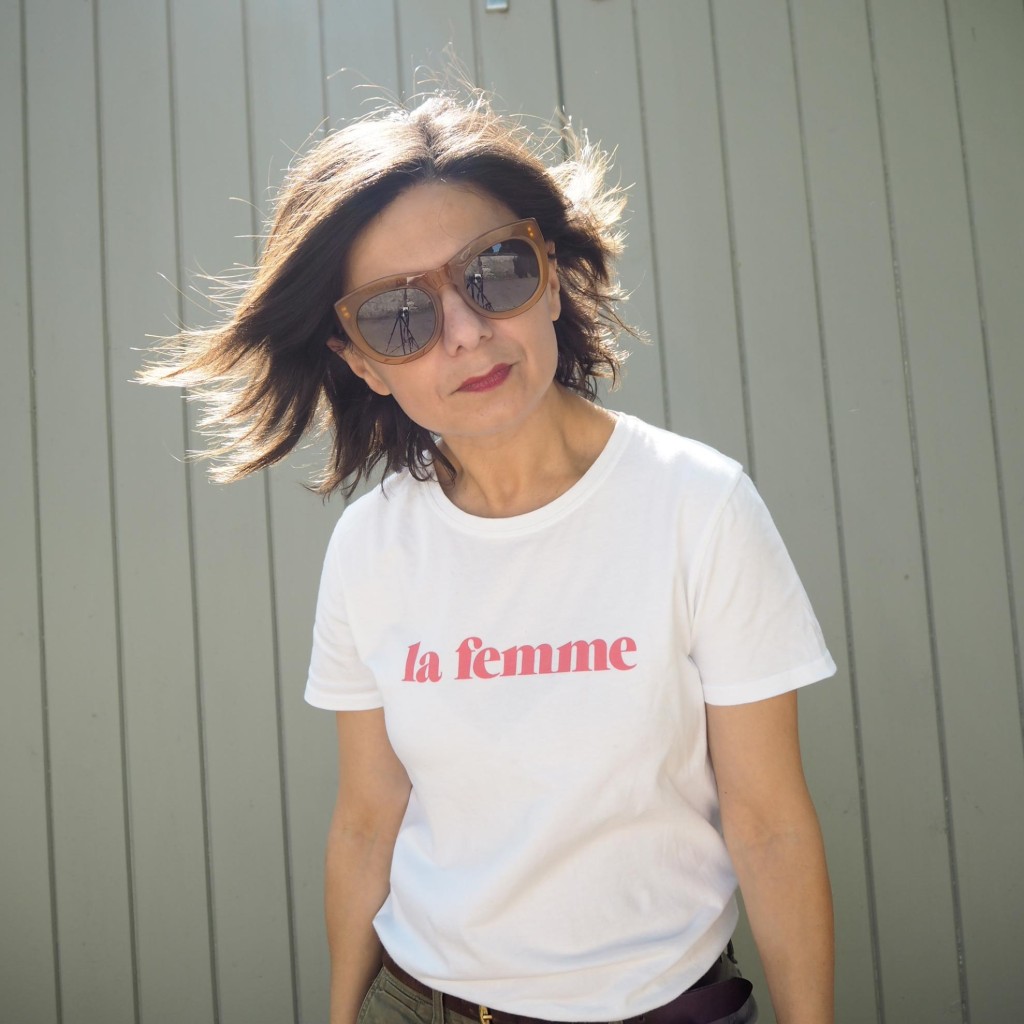 The actual frame is a little large for my face, but you know what, if you wear your sunnies with enough sass, then you can just make like the sunnies were *meant* to be oversized!
At least, that's my theory and I'm sticking to it for now.
In terms of quality – these are weighty, the hinges of the arms are tight, and they feel sturdy; or, as their name suggests: premium!
And the colour is a lot less yellow in the flesh, they are more of a dark caramel colour which, I think… does look ok on me.
These sunnies were sold out last time I blogged about them but they are now back in stock… if you're interested.
And that's it from me this week.
I realise this a bit short… a little matter of fact and robotic perhaps… it's just that after Monday night's events in Manchester, I haven't really felt like blogging or Instagramming.
I am however still doing both.
Even if I don't feel like it.
It's something to do – as in, it's a distraction from the news.
Sometimes forcing yourself to do the every day normal things are just the ticket to getting back to feeling normal.
So that's what I am doing: counting my lucky stars and just getting on with things because I can.
The Stone Roses put it better than I ever could:
"she'll carry on through it all. She's a waterfall…"
My heart goes out to all those lost lives never truly lived, their families and indeed, anyone who was there and endured the terror.
Theirs will be a slow, difficult journey back to normality, if indeed, they can ever truly experience normality again.
Until then, stay safe my friends, and live your lives… it's all we've got.
Thanks for reading.
Bx